About Herbert Hauser GmbH
Herbert Hauser GmbH stands for the production of fine turned parts as well as precision turned parts at the highest level with the best reliability. Guaranteed.
The main focus of our production are turned plug contacts made of brass, copper and CuBe, also hardened.
Precision round plug contacts and coaxial connectors, also turned Teflon insulators etc.
Precision circular connectors for light guides, electronic contacts for automotive technology, testing technology, laboratory technology, telecommunications technology and medical technology.
General complex precision turned parts for precision mechanics, optics and apparatus engineering.
Production with CNC lathes
For turned parts with a diameter of up to 13 mm, CNC sliding head lathes from Tornos and Pfiffner are available. These are used for small series or very complex parts. For further processing, such as deburring slots, the parts can be reworked accordingly using vibratory grinding, beam deburring and magnetic pin deburring.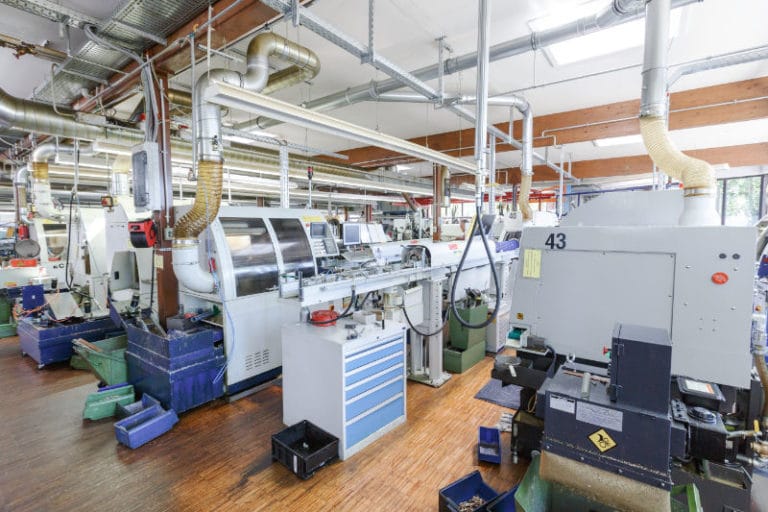 Cam-controlled automatic lathes
Turned parts with a diameter of up to 10 mm are manufactured in medium to large series on cam-controlled automatic lathes, which guarantee economical production with their tools for all-round milling, counter-drilling and cross-drilling, even for complicated parts. Well-trained employees on site maintain and overhaul these machines on an ongoing basis so that a high level of process security is guaranteed.
Further processing and surface treatment
Of course, we also have suitable solutions for any and required galvanic surface treatments such as silver-plating, gold-plating or nickel-plating, and we can take over these work steps for you. We also have various long-term contacts with partner companies who always carry out this work reliably and on time.
Assured quality through certification
Quality and reliability are the core of our services. For this reason, a corresponding certification is a matter of course for us.
We are certified according to DIN EN ISO 9001: 2015.